Great War Flying Museum
c/o Brampton Flying Club
P.O. Box 27, Stn. Cheltenham
Caledon, Ontario
Canada L7C 3L7
Website: http://greatwarflyingmuseum.com
This replica was built by the Great War Flying Museum using the same plans as the replicas built for the 'Blue Max' movie. Originally it was painted all white as '5125/18' but this was changed to represent the D.VII from Hptm Rudolf Berthold. In 2003 it was used in the movie 'The Aviator' and painted all red to represent a D.VII that was used in the 'Hell's Angels' movie.
In 2007 the D.VII crashed and was seriously damaged. In 2018 the restoration completed and it is now painted as the aircraft '5424/18' from Lt. Kraut of Jasta 63.
It is registered as C-GWWI.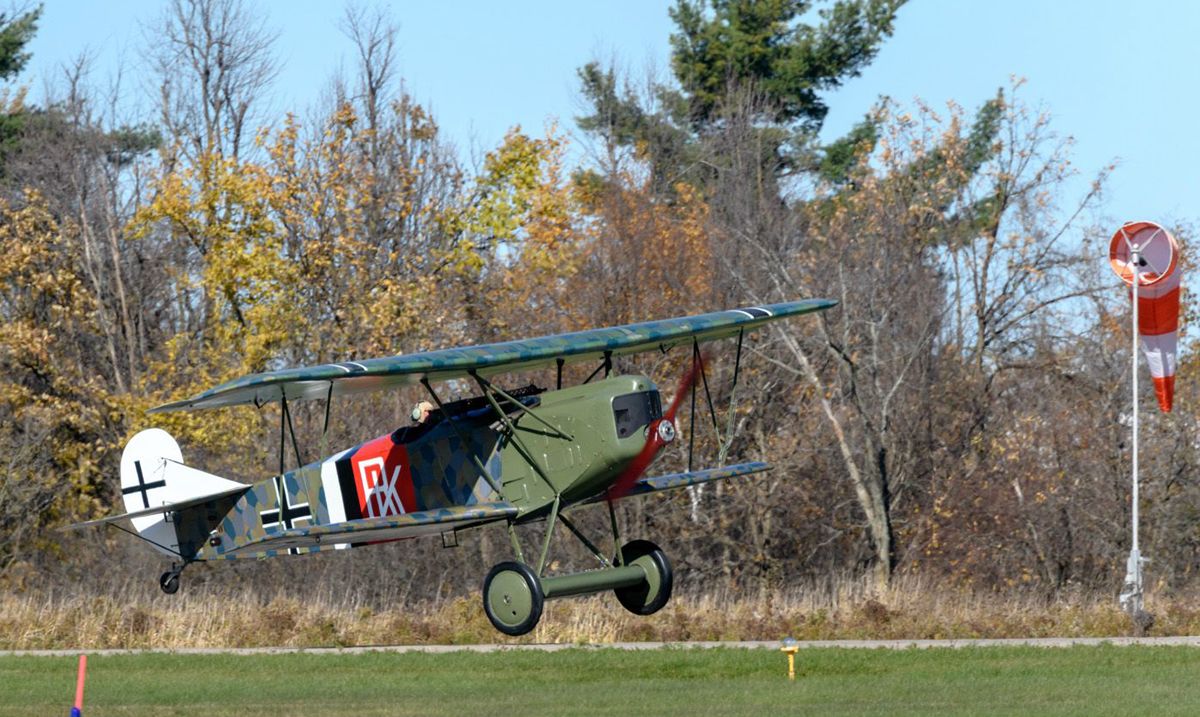 Takeoff shortly after the restoration completed (Photo via Jim Charters)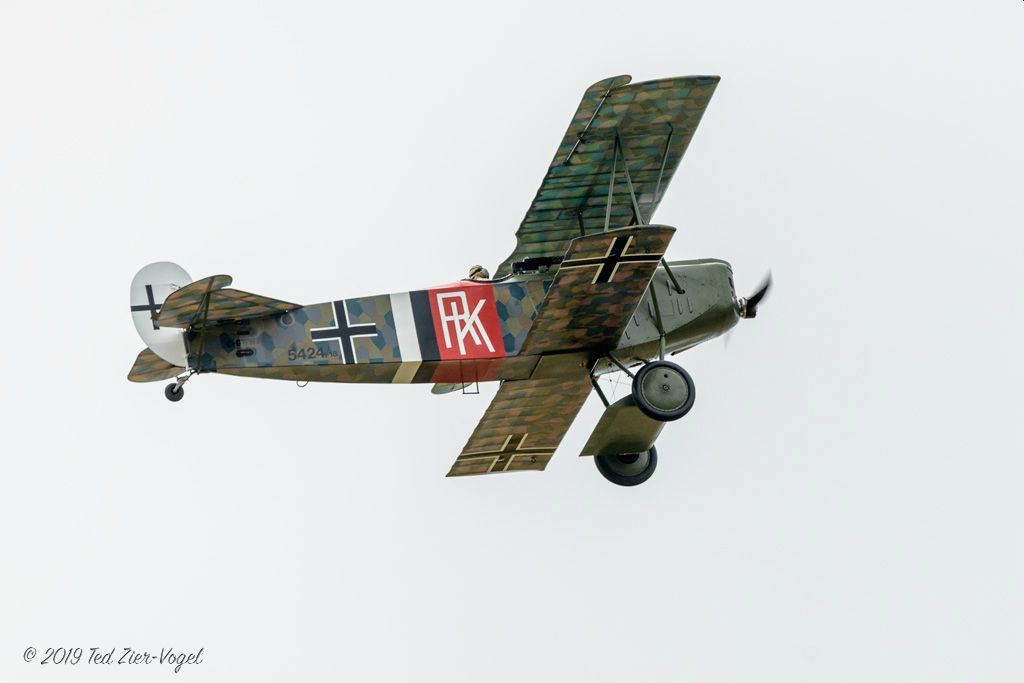 The D.VII flying in september 2019 (Photo via Jim Charters)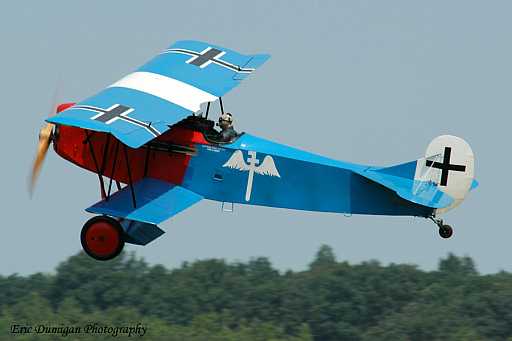 The Fokker D.VII 'C-GWWI' in it's former scheme (source: museum website)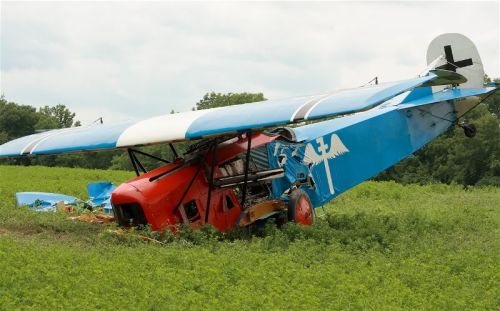 After the crash (source: museum website)